Autumn Leaves in Nikko&
Kinugawa Onsen
Nikko is internationally famous for the World Heritage Nikko Toshougu, while she is also famous for Autumn leaves domestically. Nikko will be covered in red and yellow from early Autumn to late Autumn.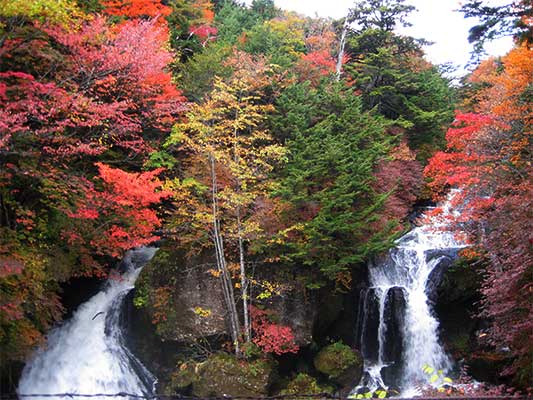 Ryuzu Falls
Located upside of the Yugawa River which makes its way into Lake Yuno and Lake Chuzenji, Ryūzu falls has a very unique shape.
The name, Ryuzu, can be translated as "Dragon's Head', and is so named because its twin falls are said to resemble a dragon's head. Total height of its falls is 60m/197ft.
Peak Season: early October - mid October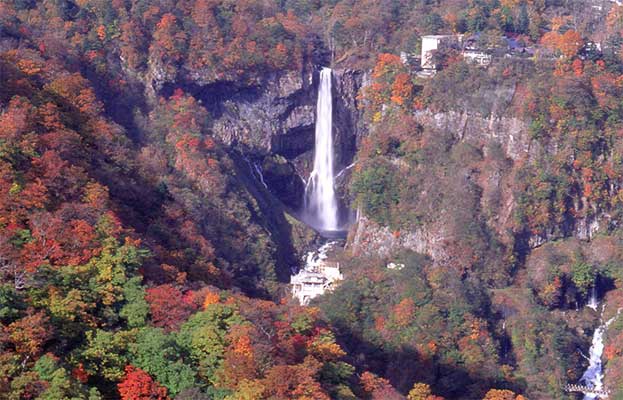 Kegon Falls
Located at the Lake Chuzenji in Nikko National Park, the Kegon falls is known as the highest water fall in Japan: 97m/318ft high.
The Kegon Falls is listed in the best3 of Japan's finest waterfalls.
Peak Season: early October - late October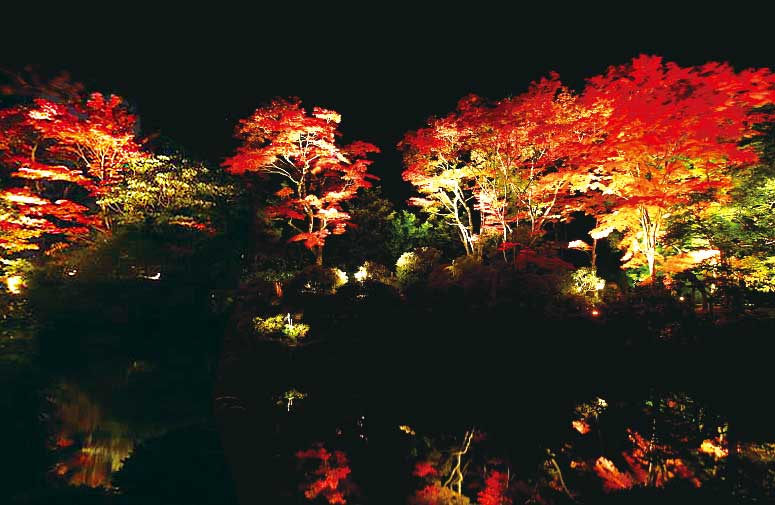 Rinou-ji Temple <Shoyoen>
The Shoyoen is located in the famous Rinou-ji Temple. The garden is a traditional Japanese garden, which is a popular spot for autmun leaves.
The garden will be in special light-up during the period of autumn leaves, which brings a fantasic night view to visitors.
Date:October 25 - November15
Opening hours: 4:00p.m.~8:00p.m.(Last admission 7:30p.m.)
Entrance Fee: JPY500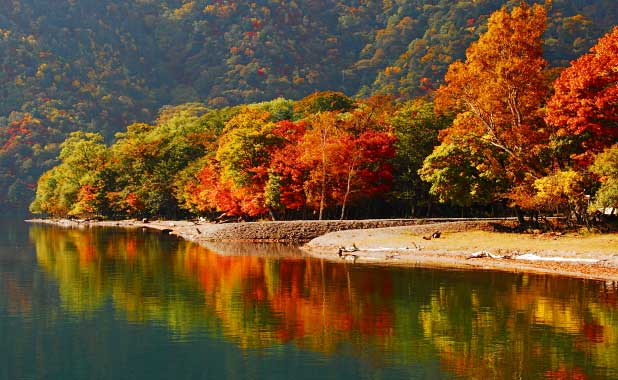 Lake Chuzenji
The Lake Chuzenji, 24km/15ml round and 163m/535ft max. depth, was created through the volcanic activity of Mt. Nantai.
The key to her popularity is her water quality and the beautiful natures. It is claimed that the water quality of Lake Chuzenji is the best amount all lakes in Japan.
Peak Season: mid October - late October
Tours and Experiences