【Notice】Shorten of Ticket Counter Business Hours for Nikko Pass: 8:30a.m.-4:30 p.m.(JST)
Due to the shortening of Business Hours, a part timeframe of Limited express tickets are temporarily inactive.
We sincerely apologize for any inconvenience and thank you very much for your kind understanding.
If you have any further questions, please feel free to contact us.
tobudiscountpass@tobutoptours.co.jp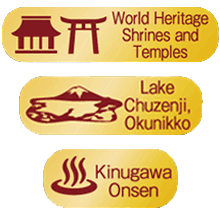 NIKKO PASS world heritage area is recommended for those who want to travel lightheartedly to the world heritage-listed temples and shrines in Nikko; Nikko Toshogu Shrine, Futarasan Shrine, and Nikkozan Rinnoji Temple.

・Validity Period:2 Days
・Entrance fees to "Nikko shrines and temples" are not included.
Fare
Year-round
Adults(Age of 12+~)
Child(Age of 6~12)
2,040yen
610yen
The price of unlimited train and bus transportation within the area at right and one round-trip limited express train ticket is normally 6,220 yen for adults, but with this special pass the price is just 4,400 yen!!
Zones included in the travel pass (1 round-trip between Asakusa and Shimo-Imaichi)
・Tobu Bus lines within the world heritage area
・All Tobu Railway lines between Shimo-Imaichi, Tobu-Nikko and Shin-Fujiwara stations
Facilities with discount admission
・Tobu World Square
・Edo Wonderland Nikko Edomura
PASS BENEFITS

20% discount on Limited Express SPACIA and Revaty express fees and compartment room fees!
Those who have purchased NIKKO PASS world heritage can ride the Limited Express SPACIA and Revaty after purchasing express tickets at the discount price within the validity period of NIKKO PASS world heritage.

Discounts on tourist facilities and rides!
Pass provides special benefits, including discount services, at various facilities in Nikko and Kinugawa.

Discounts at souvenir shops and restaurants, too!

Nikko Area
Kinugawa Onsen Area
・Nikko Natural Science Museum
・Nikko Kirifuri Skate Center (outdoor rink in the winter)
・Kosugi Hoan Museum of Art, Nikko
・Nikko Astraea Hotel
・Tobu World Square
・Kinugawa Koen Iwaburo
・EDO WONDERLAND Nikko Edomura
・Kinugawa Onsen Ropeway
・Osaru-no-Yama
※Discount tickets vary by season. Please be advised that there are some facilities that cannot be used in winter, and others that are only available in winter. Changes to facilities and contents are subject to change without notice.
Nikko/Kinugawa Onsen Area
10%

discount on purchases of over ¥1,000 at stores with this symbol.
*Not applicable to alcohol and tobacco. Some restrictions apply.
Area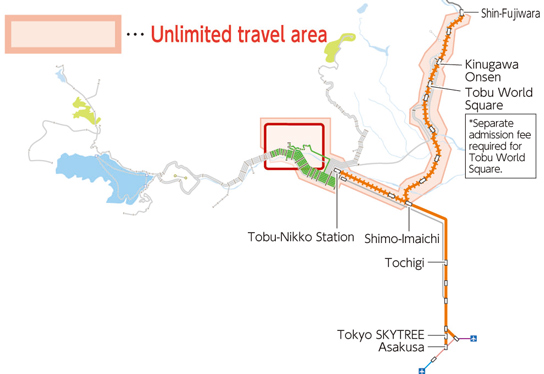 See Bus Route MAP
Valid for only 1 round trip between Asakusa and Shimo-imaichi. Unlimited rides in all other sections.
---

PASS RESERVATION
※Please make sure to read before making a reservation.
・Online reservation must be completed from at least 2 days in advance of your departure.
・To receive the reserved tickets or to purchase the discount passes, customers may come to "Tobu Tourist Information Center ASAKUSA" located in Tobu Asakusa station.(Reserved tickets can not be mailed by post.)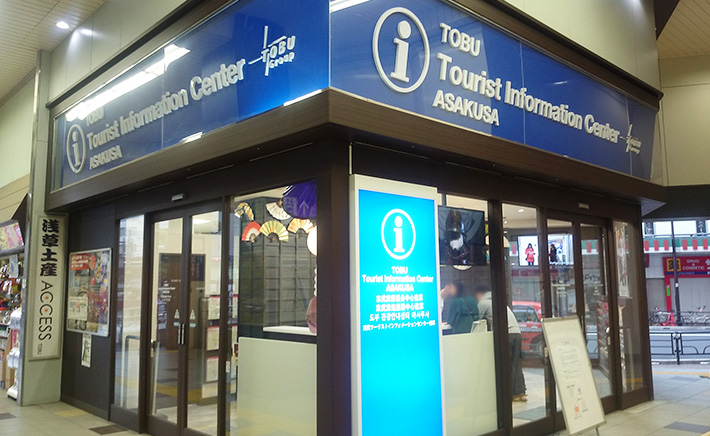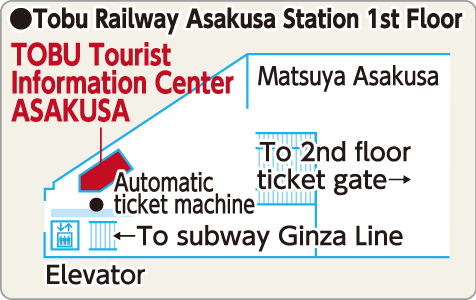 Tobu Tourist Information Center ASAKUSA

Address:1-4-1 Hanakawado, Taito-ku, Tokyo
Tel:+81(0)3-3841-2871
Business Hours:7:20a.m. - 07:00p.m.
All year round
Please Notes
・Validity Period: 2 Days
・Admission ticket for two shrines and one temple in Nikko are not included.
・Pass is good only for the ordinary trains.(There is no direct ordinary train to Nikko. You need to change trains on the way.) To board the limited express train, please purchase a limited express ticket separately.
See Train Schedule
*Customers who would like to reserve the Theme park&Nikko City Area Pass, please check the opening hours and holidays of the theme parks beforehand.
Opening Hours:9:00a.m - 5:00p.m.(1 December-19 March:9:30a.m - 16:00p.m.)
closed:Wednesdays
Opening Hours:9:00a.m - 5:00p.m.(1 December-19 March:9:30a.m - 16:00p.m.)