Sightseeing
Nikko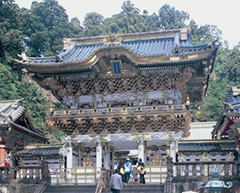 Nikko has been inscribed as a World Heritage site in1999, a registered wetlands under the Ramsar Convention, listed in the Guinness Book of World Records as the world's longest tree-lined street, and awarded the highest rating of three stars in the Michelin Guide.

It takes only 2 hours from Tokyo's Asakusa district by Tobu Railway Line; about 125km/77ml north of Tokyo. The imperial family has spent the time there during the summer season as summer retreat because of easily accessible from Tokyo and great natural scenes with crisp air.
Nikko is the most famous for the mausoleums of the Tokugawa shoguns. Today, Nikko is on the list of most popular touring spot...
Kinugawa Onsen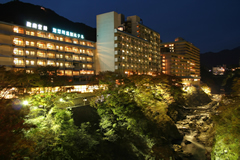 Located only 2 hours by rain from Tokyo's Asakusa distrcit, Kinugawa Onsen was first found in approximately 300 years ago.
The area has been extensively developed for tourism since 1970s, and became one of the most famous and finest Onsen towns in Japan.
The name "Kinugawa" means・・・
Yunishigawa Onsen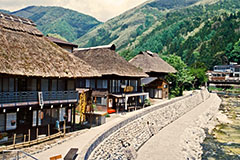 Small Onsen town, yet, Yunishigawa Onsen is well known for the place that has many great legends and myths related to Taira clan (a.k.a., the Heike clan).

Yunishigawa Onsen area has been developed with the fugitive Heike Clan since 1185. The Heike Clan battled against the Genji Clan for establishing political superiority in Japan, yet, was defeated in 1185 (very known as The Battle of Dan-no-ura).
After the battle ended, many fleeing Heike warriors with their families・・・
Asakusa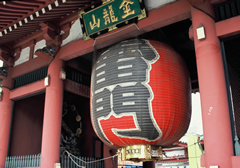 The center of Shitamachi (old-fashioned downtown) in Tokyo (1hour from Haneda and Narita Airport and Only 20min from Tokyo Station), Asakusa is one of few areas where visitors can enjoy the culture of the Edo period (1603-1868).
The main attraction of the city is "Senso-ji" temple; one of the most popular Buddhist temples in Japan, and was built in the 7th century. The temple has been・・・
Tokyo Sky Tree®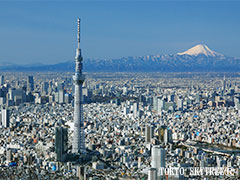 Located in Tokyo Sumida district,On may 2012, "TOKYO SKYTREE®" has opened.
Boasting a height of 634m(2,080ft),making it the world's tallest broadcast tower, "TOKYO SKYTREE®" has already become a new landmark of Tokyo.
Plus, there is over 300 shops included giant commercial facility, named "TOKYO SKYTREE TOWN®," including many shops and restaurants, as well as an aquarium and planetarium, and more.
Sumida ward
Sumida-ku is one of the 23 special wards of Tokyo, and is located in the northeastern part of the mainland portion of Tokyo.
Interestingly, many of well known celebrities are closely linked by fate to Sumida. i.e., the Tokugawa Shoguns, Ryunosuke Akutagawa, Heizo Hasegawa(a.k.a., Onihei), Katsu Kaishu, Mori Ogai, and Jirokichi Nakamura (a.k.a., Nezumi Kozo; historically, the most famous thief and folk-hero who lived in Edo period).
Of course, the Sumida has plenty of tourist attractions as well including Geisha of the famous Mukojima district, Ryogoku (the heart of Sumo Wrestling), and the Tokyo Sky Tree.